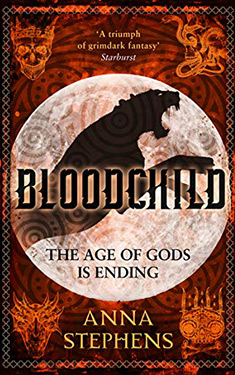 Synopsis
In this epic grimdark conclusion to the Godblind Trilogy, heroes, armies, and gods both good and evil will battle one last time, with the fate of the world itself at stake....
The great city of Rilpor has fallen. Its walls have crumbled under the siege by the savage Mireces; its defenders have scattered, fleeing for their lives; its new rulers plot to revive the evil Red Gods using the city's captured, soon-to-be-sacrificed citizens. Now, with the Fox God leading the shattered remnants of the Rilporian defence and the Mireces consolidating their claim on the rest of the country, it's up to Crys, Tara, Mace, Dom and the rest to end the Red Gods' scourge once and for all.
While the Rilporians plan and prepare for one final, cataclysmic battle to defeat their enemies, the Blessed One and the king of the Mireces have plans of their own: dark plans that will see gods resurrected and the annihilation of the Dancer for all time. Key to their plan is Rillirin, King Corvus's sister, and the baby--the Bloodchild--she carries.
As both sides face their destinies and their gods, only one thing is clear: death waits for them all.
Excerpt
No excerpt currently exists for this novel.
Reviews
Images
No alternate cover images currently exist for this novel.