The Defining Science Fiction Books of the 1990s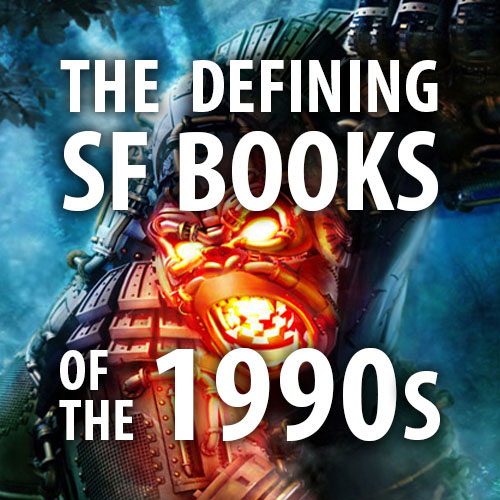 The romantic Vorkosigan science fantasy of Lois McMaster Bujold, the time travel historical novels of Connie Willis, and the literary SF of Mary Doria Russell, brought hordes of new readers to the science fiction genre in the 1990s. With everyone joining the World Wide Web, we all felt we were living science fiction rather than reading it. The new space opera and NASA caused hard science fiction writers to reinvent interplanetary and interstellar travel. The internet, cyber culture and alternate history of Victorian times inspired writers like Neal Stephenson, Bruce Sterling and William Gibson. And how do you categorize the work of James Morrow, Octavia Butler, Greg Egan, Michael Swanwick, Robert Charles Wilson, Nicola Griffith and Michael Bishop? In some ways, the 1990s was the most science fictional thrilling decade since the 1950s. And the last decade of the 20th century inspired writers to imagine far reaching concepts the same way H. G. Wells had in the gaslight 1890s.
This list comes from the essay The Defining Science Fiction of the 1990s by James Wallace Harris.