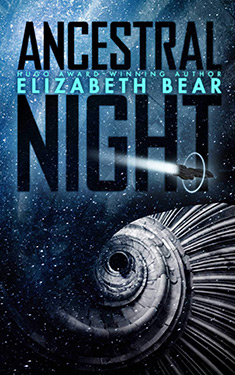 Synopsis
Haimey Dz thinks she knows what she wants.
She thinks she knows who she is.
She is wrong.
A routine salvage mission uncovers evidence of a terrible crime and relics of a powerful ancient technology, just as Haimey and her small crew run afoul of pirates at the outer limits of the Milky Way and find themselves both on the run, and in possession of ancient, universe-changing technology.
When the authorities prove corrupt, it becomes clear that Haimey is the only one who can protect her galaxy-spanning civilisation from its potential power - and from the revolutionaries who want to use it to seed terror and war. But doing so will take her from the event horizon of the super-massive black hole at the galaxy's core to the infinite, empty spaces at its edge. Along the way, she'll have to uncover the secrets of ancient intelligences lost to time as well as her own lost secrets, which she will wish had remained hidden from her forever.
Excerpt
No excerpt currently exists for this novel.
Reviews
Images
No alternate cover images currently exist for this novel.